Dr. Robert Koser

Dr. Robert Koser practiced as a chiropractic physician within one of the world's largest interdisciplinary spine surgical centers, Laser Spine Institute, and has both clinical and corporate accomplishments to show for it. Being a part of the leadership team at Laser Spine Institute, Dr. Koser clinically oversaw a team of nearly 100 spine care consultant employees, as well as created and developed a telehealth department within the organization. He has reviewed thousands of spinal MRI studies and performed numerous one-on-one consultations with patients to help determine the most appropriate path for their specific treatment needs. As an expert in the field of minimally invasive spine care, Dr. Koser fully understands the most up-to-date and state of the art conservative, interventional and surgical procedures being offered in healthcare. He has worked alongside of neurosurgeons, orthopedic surgeons, physiatrists, anesthesiologists, physical therapists and chiropractors serving the patient as one multidisciplinary team.
As an adjunct faculty professor for National University of Health Sciences, Dr. Koser has dedicated much time to training chiropractic students on interdisciplinary spine care. His philosophy is to provide patient-centered care backed by evidence-based medicine, while enhancing clinical business growth and development with innovative surgical and/or conservative health services. Receiving his Doctor of Chiropractic designation from National University of Health Sciences, Dr. Koser also has additional training and credentials in MRI of the spine through the University at Buffalo Jacobs School of Medicine and Biomedical Sciences.
At this time, Dr. Koser is currently consulting for chiropractic offices, traveling for professional speaking engagements and contributing as a featured social media expert. When he is not helping doctors or patients, you may find him spending time with his wife, daughter and youngest son. He also enjoys exploring different cultures through food, wine and travel. As an avid musician, Dr. Koser plays guitar, bass, and drums.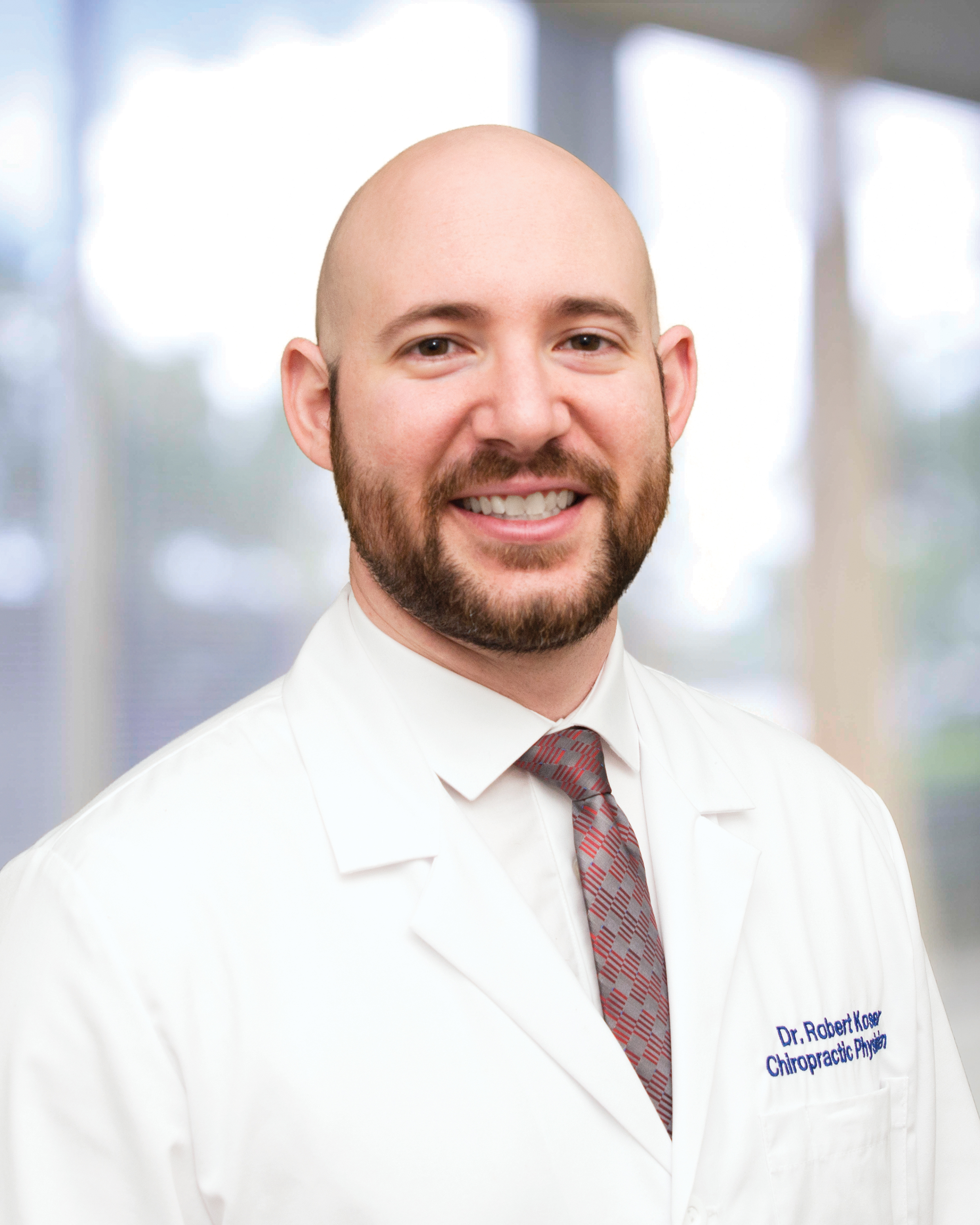 Consulting for Spine Care Practices
Public Speaker for Small to Large Engagements
Interdisciplinary Spine Care
Clinical Director - Team Leadership
Conservative Care Expert
Minimally Invasive Spine Procedures Expert
Strategic Initiatives Leader
Operational Process Development and Enhancement
Clinical Business Development
Academic Preceptor to Rotating Students
Spinal MRI/CT Imaging Reviews
Featured Expert for Publications
Telehealth Implementation
Start-up Chiropractic Offices
Featured
Expert
Dr. Koser has contributed to the following publications: